HONG NHAN
A Master of Tay Son Nhan – USA 
1991 – Present
Nguyen Van Mach's oldest son, Nguyen Van Deu began learning at the age of 5 years. At the ripe age of 15, Nguyen Van Mach decided that it was time for his son to enter the ring. Back then, the only padding used was thin gloves much like today's motorcyle gloves. No head gear, no foot pads, only gloves. 
The rules were simple: fight until the other fighter can no longer continue. Nguyen Van Deu was very scared. He told his father he did not want to fight, that he was afraid of his opponent. Nguyen Van Mach told him that he had placed a considerable bet on him and that not only would he fight, he would also win or he would beat him when they got home. Nguyen Van Deu was so scared of his father that he forgot about the fear he had about his opponent. He won his first fight quickly.
Every fight after that, Nguyen Van Deu knocked out his opponent and his opponent lost blood. Thus he was given the name Hong Nhan (Red Albatross). In the U.S. we are more familiar with the Eagle, so he changed the name of Nhan to mean Eagle instead of Albatross. Scholars would also state that Hong means pink. The older generation of Vietnamese would remember that Hong was also a strong color, not exactly red nor pink, but very similar to the color of blood. As we know it in the U.S. he is 'Hong Nhan', or 'Red Eagle'.)
Nguyen Van Deu entered the South Vietnam Military and worked with the United States. After the war, North Vietnam placed Nguyen Van Deu in prison with the other Southern Rebels. After a year in prison, Nguyen Van Deu was released. His father convinced him to move to the USA and told him that he would hold the rank of a Master in the USA. He opened his first American Kung Fu school in Dallas, Texas under his kung fu name "Hong Nhan" where he taught many students. Hong Nhan loved fighting and if the students showed any fear would tell them to leave the school. Hong Nhan promoted the students on fighting ability in the ring. Although he did teach Kung Fu, most of the training was strictly fighting. From this school, he produced 5 Black Belt students.
Hong Nhan after moving to the USA lost all contact with the other instructors in Vietnam as well as his certifications. In 1991, Tony Jordan helped Hong Nhan to go back to Vietnam to visit. Because he worked for the American Government and moved to the USA, the Vietnamese government will always refuse to recognize Hong Nhan as a Master of the system. However we will recognize him as being a Master in the USA.
When he was not in Vietnam, Hong Nhan lived in Sifu Tony's home, ate his food, drove his car, and spent the majority of his time in the USA with Tony. They became best friends. Unfortunately due to influences from others, their paths have taken different directions.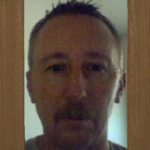 Vo Su Tony Jordan
(Gray Eagle)
White Sash – Grand Master USA
Tony Jordan moved to the Dallas area and met one of Hong Nhan's students, Paul Kirksey who was teaching a form of Tay Son Nhan. At the time Tony Jordan began training, he had smoked and worked as a salesman for many years. As such he was in very poor condition. Sifu Kirksey taught Tony out of his home and through extremely tough conditioning exercises, Tony gained strength and stamina. 
Hong Nhan moved to California but visited with Paul about every 4 to 6 months. During those visits, Hong Nhan would put on seminars in the yard. Tony continued training and practicing the techniques of the seminars on the side. 
After Tony earned his Brown Sash, Hong Nhan moved back to Dallas, Texas and realizing that Tony's heart was really into Kung Fu, he took him to the side and began more in-depth training. Tony earned his Black Sash from Hong Nhan and became the 6th Black Sash trained by Master Hong Nhan. 
Sifu Tony Jordan has trained with many of the Masters of Tay Son Nhan in Vietnam including World Wide Grand Master To Dinh Thanh as recently as November of 2004. Forms and techniques that before were never before availableto American students are now being taught due to Sifu Tony's travel and training. 
Sifu Tony Jordan was given the name Lam Nhan, "Gray Eagle" due to the fact that the first time Hong Nhan met him, Tony was wearing a pair of faded gray GI pants. Hong Nhan felt that for someone to train so long that his pants would turn gray, he was truly in love with Kung Fu. A Gray Eagle personality also is relaxed and easy going. If you want to be friends, great. However if you choose to fight, then prepare to get down and dirty. This fits Sifu Tony Jordan exactly. Sifu Tony Jordan was promoted to 3rd Degree Black Sash in March of 1996.
On July 29, 2000, Master Hong Nhan promoted Sifu Tony Jordan to 4th Degree Black Sash (Master Instructor) and appointed him as the Chief Instructor of Tay Son Nhan in the United States. On August 16, 2002, Master Hong Nhan Promoted Sifu Jordan to 5th Degree Black Sash (Senior Master). 
January 1, 2002, Sifu Tony Jordan was certified as a Senior Master of Tay Son Nhan Thieu Lam Noi Quyen, recognized by the Tay Son Nhan Federation in Vietnam, by Grand Master To Dinh Thanh, and by the Vietnamese government as being a Master of this system. 
Sifu Tony Jordan is the ONLY PERSON IN THE USA to hold this very distinguished honor.
This honor is due to the time and training under World Wide Grand Master To Dinh Thanh and the fact that he knows that Tony Jordan will stay true to the Tay Son Nhan system.
Sifu Tony Jordan opened his school in Garland, Texas in 1992 and dedicated his teaching and training to be exactly as was taught by each Grand Master before. Sifu Tony Jordan has gone to great lengths and expense to ensure that the skills taught in his school are authentic and that nothing is modified or changed. Sifu Tony Jordan takes great pride in pointing out the Flag and Certificate of Nguyen Van Mach that hang in his school. This is because Master Hong Nhan feels that he teaches the same as his father had taught before.
In 2008, Sifu Tony Jordan realized his long-time dream of expanding the Tay Son Nhan system by opening a second school in Plano, TX. He teaches a diverse group of students eager to learn from a true Kung Fu Master.